The Woodsman's Road and the Bell Tower Dream
By T. H. Wright
Published:
Last Updated: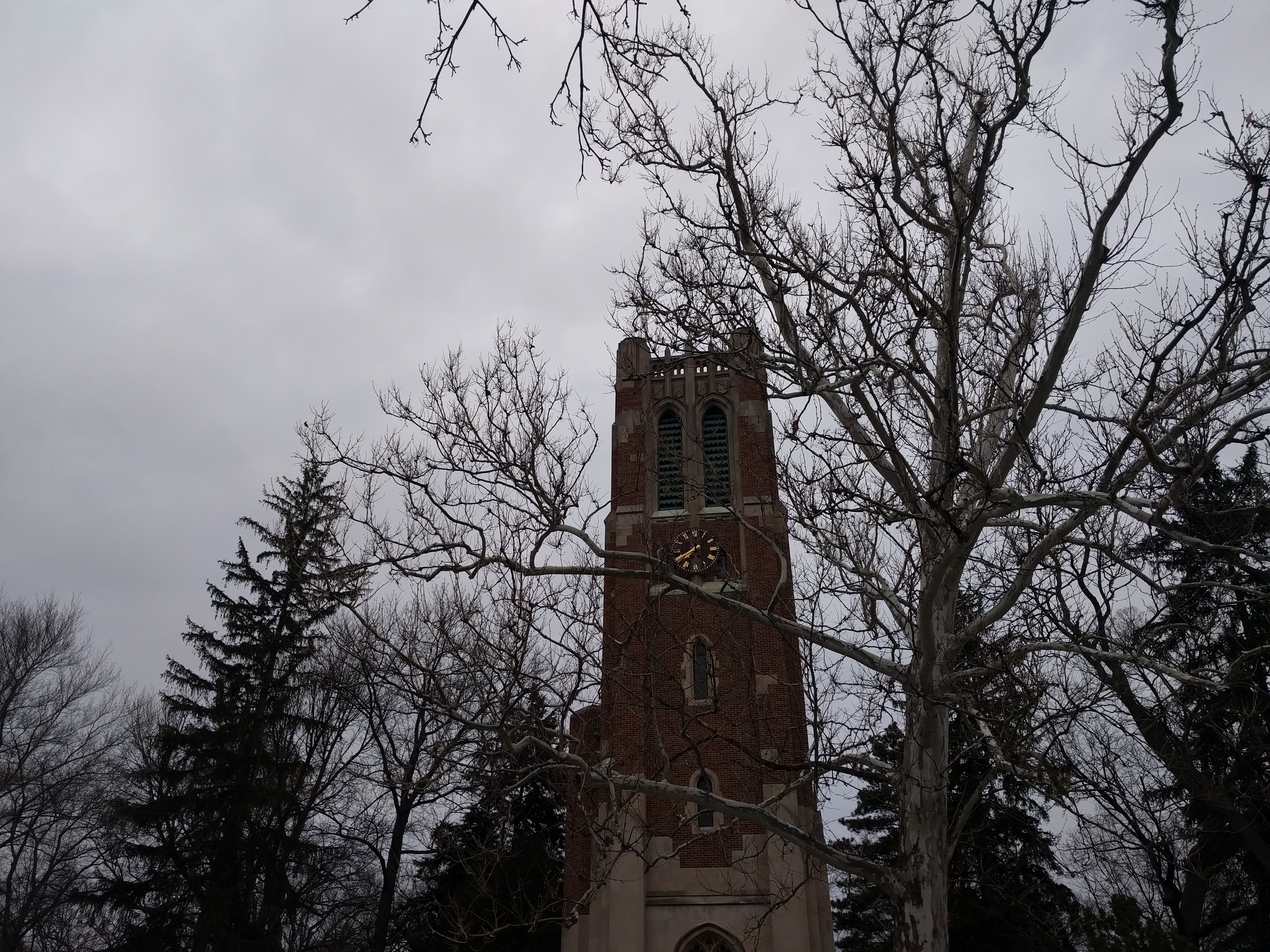 The brown barked woods in columns rose, covered in summer's sheath the tired path had captured dust and pebble. With striding lips I sang a merry tune under the coming blue twilight— the dawn's veil whose rivers bent and bowed across the sky's depths.
Slowing to a stand at a peculiar architecture, this chorus man's tongue stuttered with my boot steps at this sight unseen during journeys before, pond'ring my soles shuffled, for neither sawdust nor stump waited to be remembered.
I mulled this oddity and considered the old Woodsman "Surely," I said, "he must be whence this path was hewn and made." For never had I seen a path without man's trampling trace. Yet the more I searched I found no broken branch, no crushed leaf.
He surely built the path wide and clear, but I did presume flight from a winding, pebble pitted, well-worn narrow road, surrounded with clustered leafed spires, unaligned, without row, would be a fool's folly since I walked, traversing it alone.
My mind and soul dwelt down this odd Woodsman's long, stick-straight path, until I, the scholar, yearned with hunger to see for what this quaint fellow would break the rolling course of humble trees. Thus before the dawn arose, I refused to tarry more.
Glee carried my fluttering feet down along the new lane beside gray knotted trees and crawling moss o'er hidden roots. Meand'ring eyes followed jutting branch to dark curling pines, whose slender green needles before this song I ne'er beheld.
Down the path I whistled some happy melody and strolled, I heard the softest chime that halted my crowing pace. For all these eyes could sift, with trees aligned and darkness thick, but my heart hunted in vain for the gentle ringing's source.
Then burst a second chime that woke my still feet to canter. I advanced along this strange path in search and confusion against the will my stride quickened and head spun in circles. The resounding din matched the race of trees and beating steps.
Repeated ringing brought my shoes aloft, steps staccato. A timely glade rest in fog which into I stopped and gazed at the imposing bell tower, composed of brick and wood. I marveled at this which tempted me off the dusty path.
I jogged to the door, but knocking summoned no attendant. Through the door's porthole I saw a foyer and cloth-draped chairs not a candle lit the room, and along the stairs' railing down from the ceiling hung a twisted rope climbing the frame.
I called out for the Woodsman who must've built this beauty from grove and mortar, but I received no welcomed answer until the clock under the twilight in the fog struck five and began incessant chiming from the bell tower's heights.
I called! cried! but the ringing bells muted my poor resolve. The bells silenced and my ears were humming; if the Woodsman had in fact replied I did not know, and when the clock turned five and fifteen, terror came upon me and back I stepped—
the bells pealed and pounded, thrusting me face up on the ground. I threw my hands and broke my fall, though the tolling sounded still. I did not know if there was some man hamm'ring the bells or the tower rang from its own delighting animus.
Wet dirt stung my vision and paltry wiping only smeared scraped palm blood with the earth—lost down the path—the bells blinded the way, stumbling ahead, I prayed the dusty path come swift beneath my feet that I might once more sing and flee away from the bell tower's allures and passed twilight into dawn.